Posted by Marcea Owen on 24th Mar 2020
Hopefully you are all staying busy and happy. I haven't started sewing yet because I have been busy designing a new pattern. Here is a mockup. It is close enough now to start cutting and sewing. I am using Tula Pink fabrics. Stay Tuned!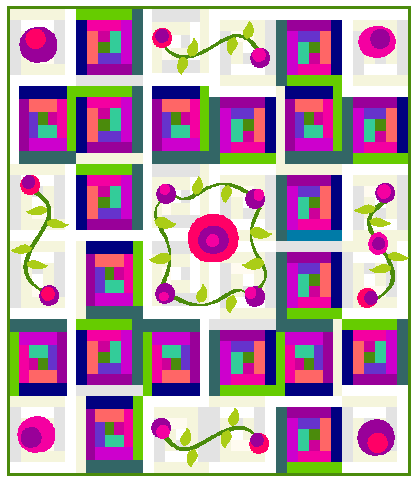 In the meantime, here are 10 more Websites to explore. This is a fabulous group of ladies and we are working hard to bring you lots of fun ideas and surprises.
https://dayspringquiltcompany.com/
http://www.stitchinathome.com/
http://www.sewjoycreations.com/
https://www.etsy.com/shop/yoursewingfriend
https://geekybobbin.com/keep-hopping/
KEEP HOPPING AND SHOPPING. ANOTHER NEW GROUP IN A COUPLE OF DAYS