Posted by Marcea Owen on 30th Mar 2021
The Winds are howling, the rain is falling and we should have snow in the morning. Welcome to Spring. It's the perfect time to celebrate APRIL SHOWERS with a bright polka dot umbrella.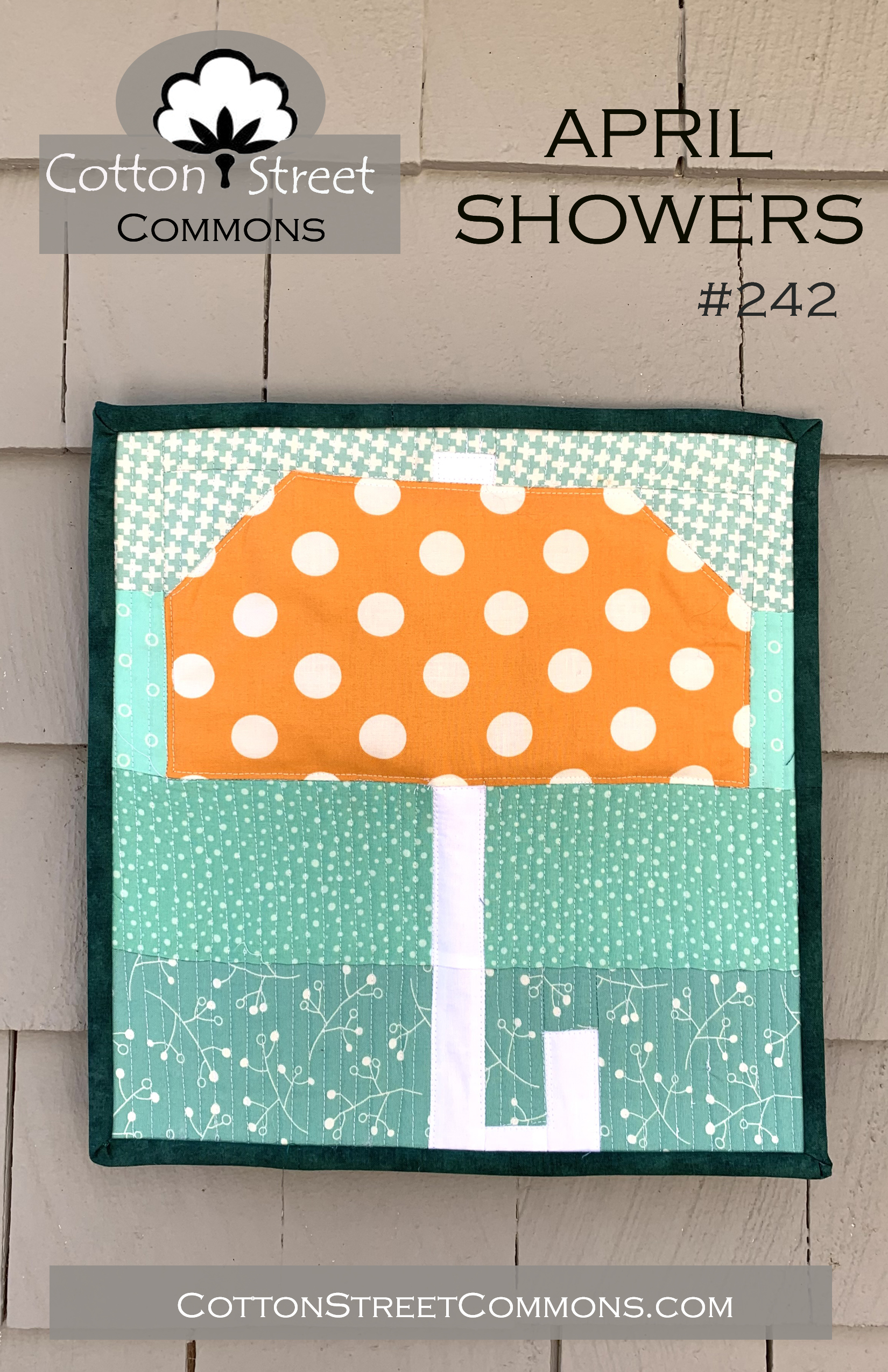 I have a lot of fun doing these blocks each month. They are skill builders for me. This one is a quick one.
I wanted to share a QUICK TIP. As you will see, the Umbrella portion of the block has triangle corner pieces out of one of the background fabrics. I don't use templates, but a FLIP AND STITCH method. The corners are smaller than the whole block, but the method still works.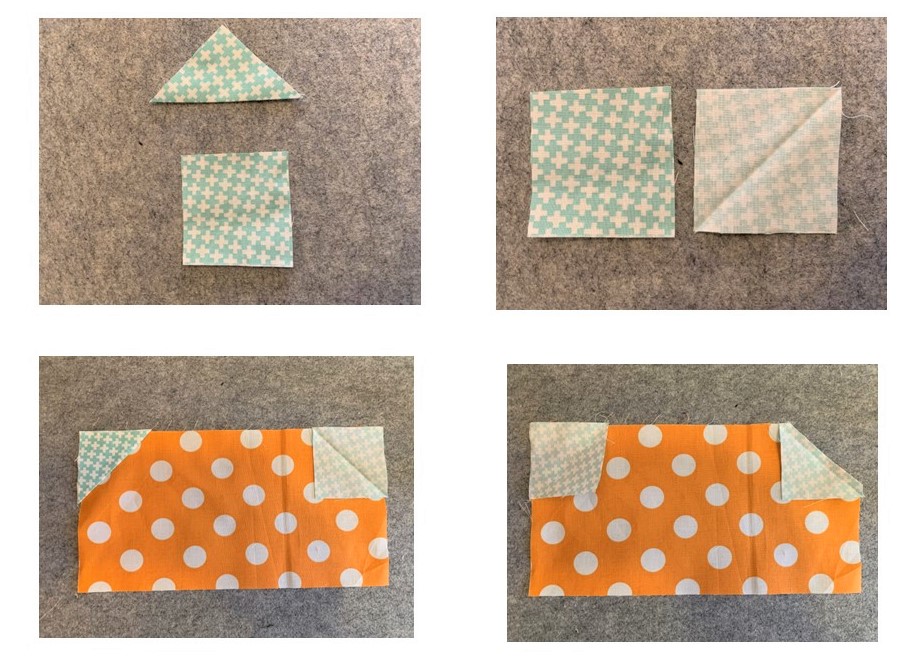 As you can see, I fold the square into the triangle and press the seam. This saves me having to draw that line, or worse, try and just sew with no marking. This pressed line becomes the sewing line. Then, it is an easy trim.
I tried one more fun trick with the quilting. I really wanted the Umbrella to pop, so a grabbed some super puffy quilt batting. I just echoed the Umbrella and the Handle two times. Then I did super close stitching on the rest of the block. The result, a super poofy Umbrella. (when quilting through this thick batting, I make my stitch length longer)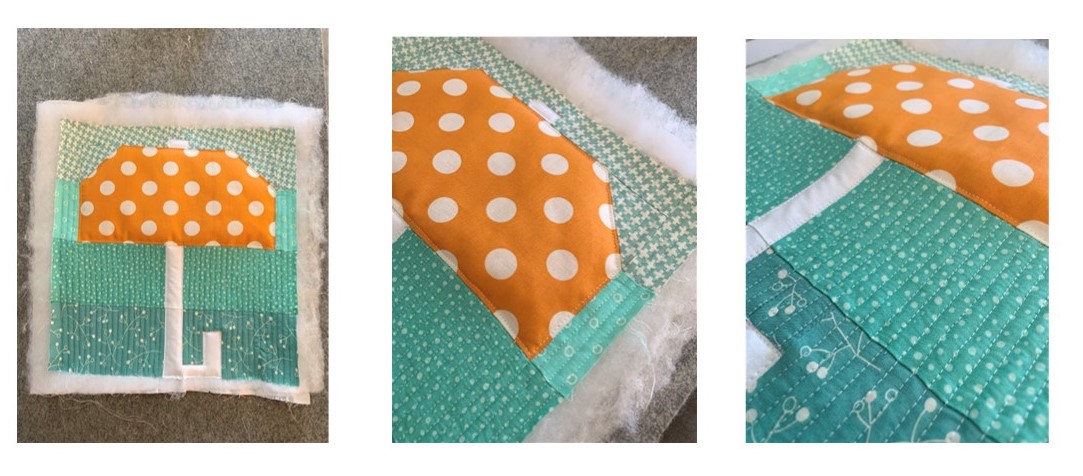 To get the pattern, click here APRIL SHOWERS
Here are the links for all the other QUILT BLOCK MANIA APRIL BLOCKS!

RAIN, CLOUDS AND SILVER LININGS