Posted by Marcea Owen on 25th May 2021
This month marks 12 Months we have been doing QUILT BLOCK MANIA. As I look back, we have really been through so many ups and downs. The theme this month is International. I actually spent a lot of time pondering what that meant to me. I think what I have learned over the last year is that we are working for the same goal. My block has different sections that all push to the center. As we all make our way through, know that there is light, unity and harmony in the middle. COMING TOGETHER as one.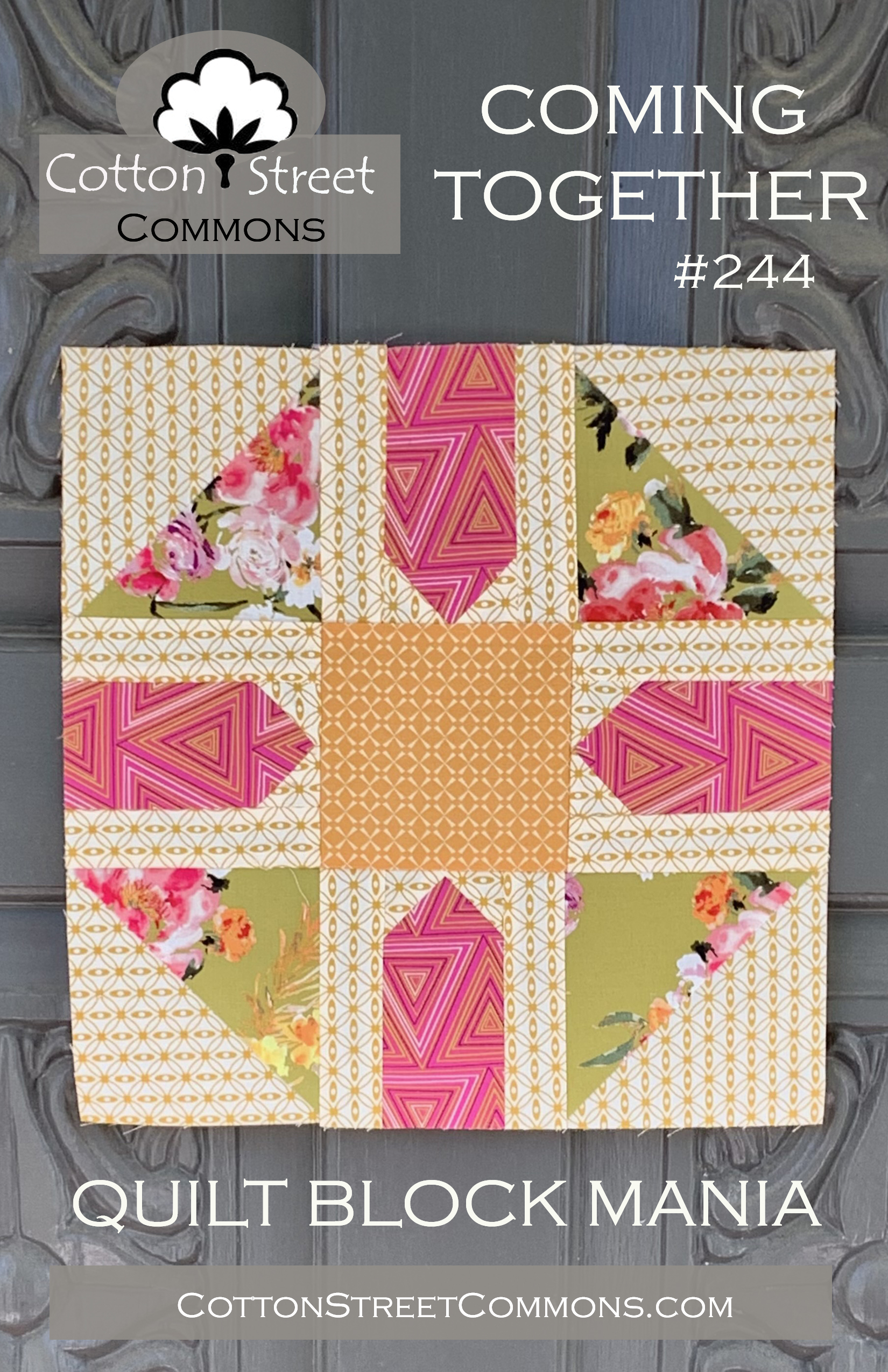 The block is cute by itself, add a little border and you have a great pillow. Try several for a wall hanging or table topper. A bunch of them will make a beautiful quilt.

Grab your COMING TOGETHER PATTERN. Here are the other links to some INTERNATIONAL BEAUTIES.
SO YOU'VE BEEN THERE, DID YOU GET THE T-SHIRT
A QUICK WORLD TRIP WITH INTERNATIONAL FLAIR
ENJOY!!!