Posted by Marcea Owen on 15th Jul 2020
I am excited to share with you CHRISTMAS IN JULY PATTERN PARADE BLOG HOP. We have gotten together as a group to share with you tutorials, projects and Christmas patterns. While it may be July, it is the perfect time to start on those Christmas quilts and projects. One of my favorite patterns didn't start as a a Christmas Quilt, but it was the perfect pattern to make for Christmas. Here is the original pattern, IN THE ARMS OF THE ANGELS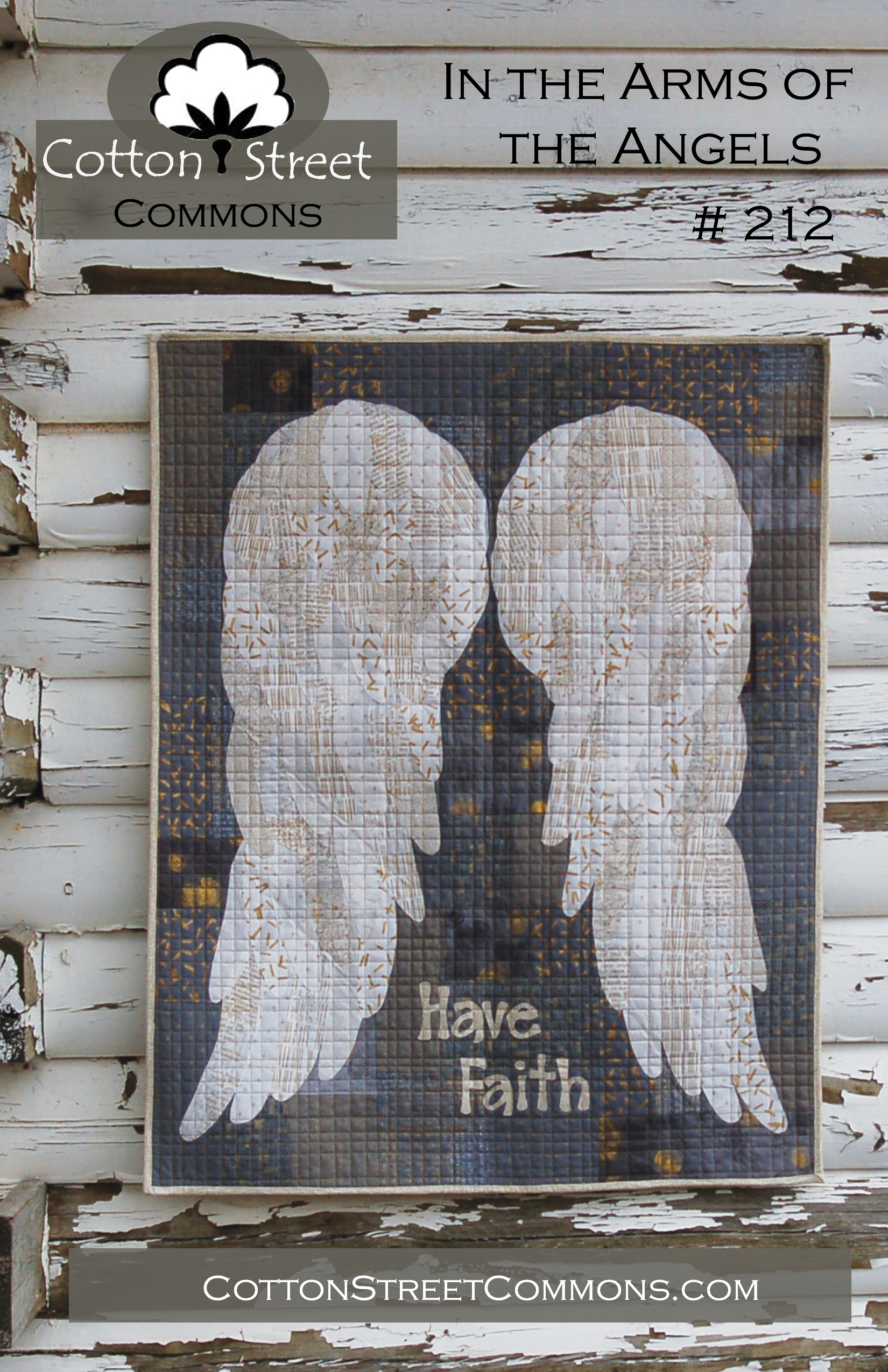 For Christmas I changed the background color, then added Holly Leaves, Ribbon Streamers and Holly Berries. The pattern comes with the full alphabet and templates for the Christmas version.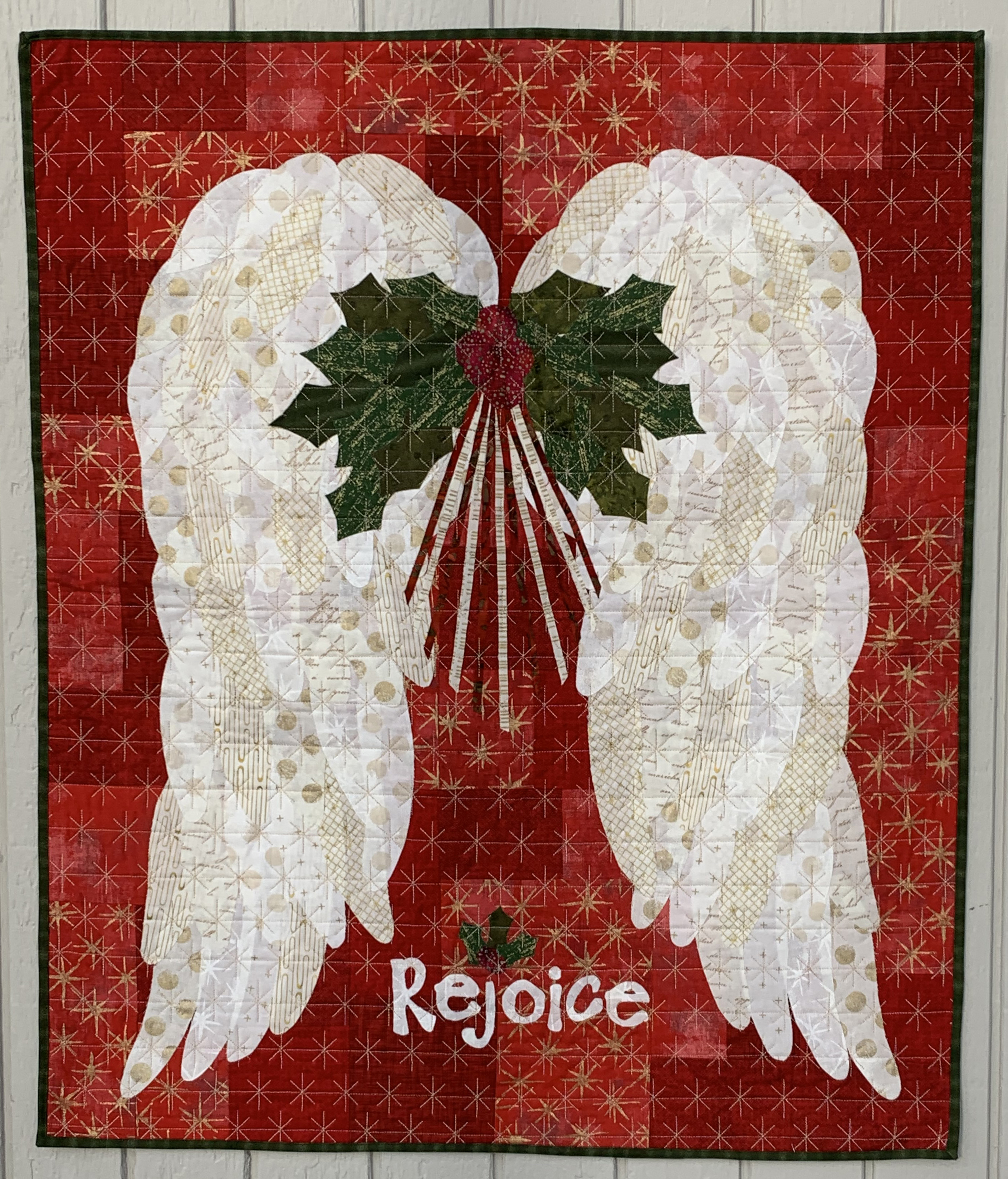 And last, and maybe the best part of The Christmas in July Blog Hop is a fun free project. It doesn't have a name yet, suggestions are welcome, but for now I am calling it COLLAGE WREATH.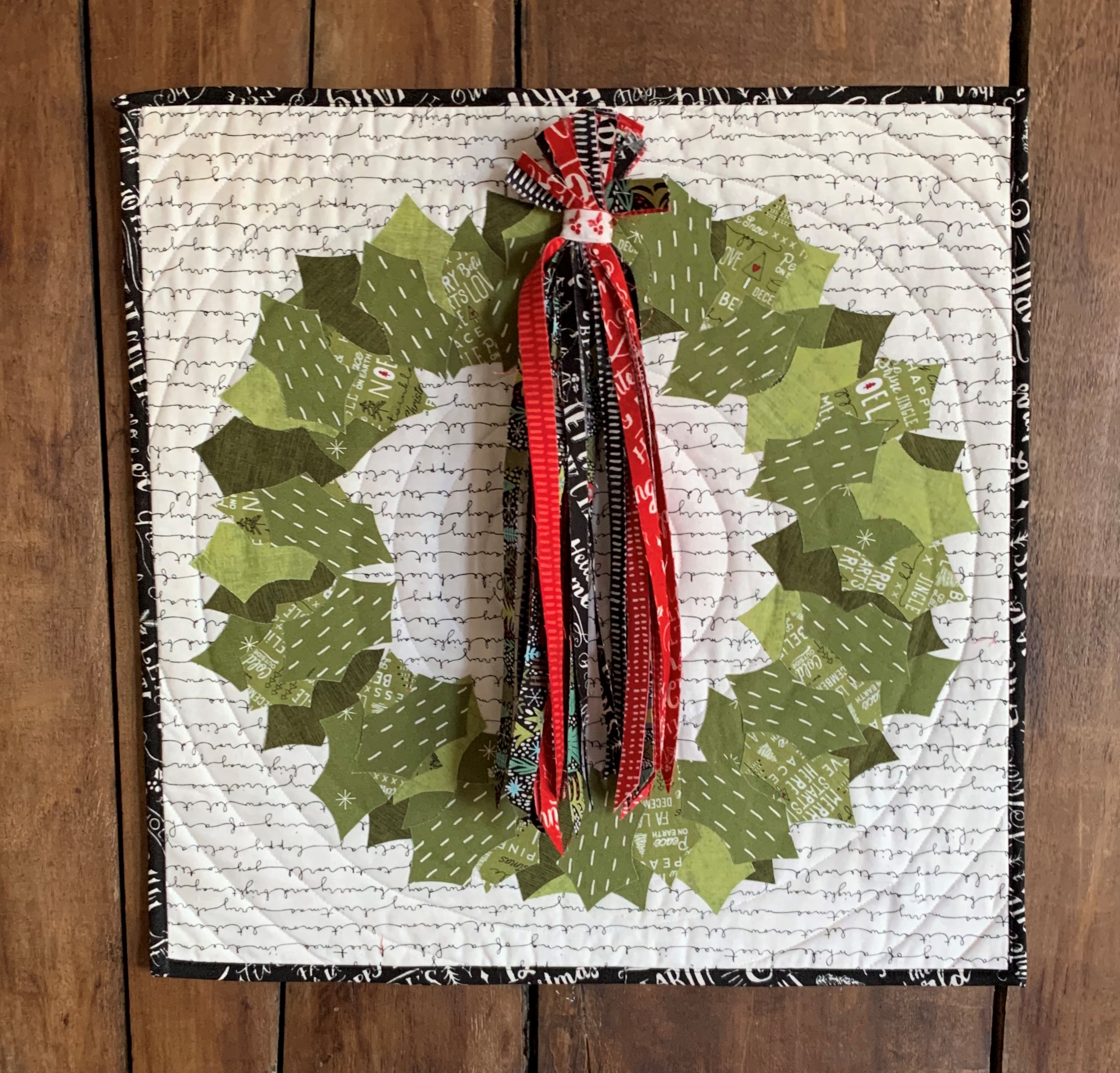 Here is a quick tutorial with photos.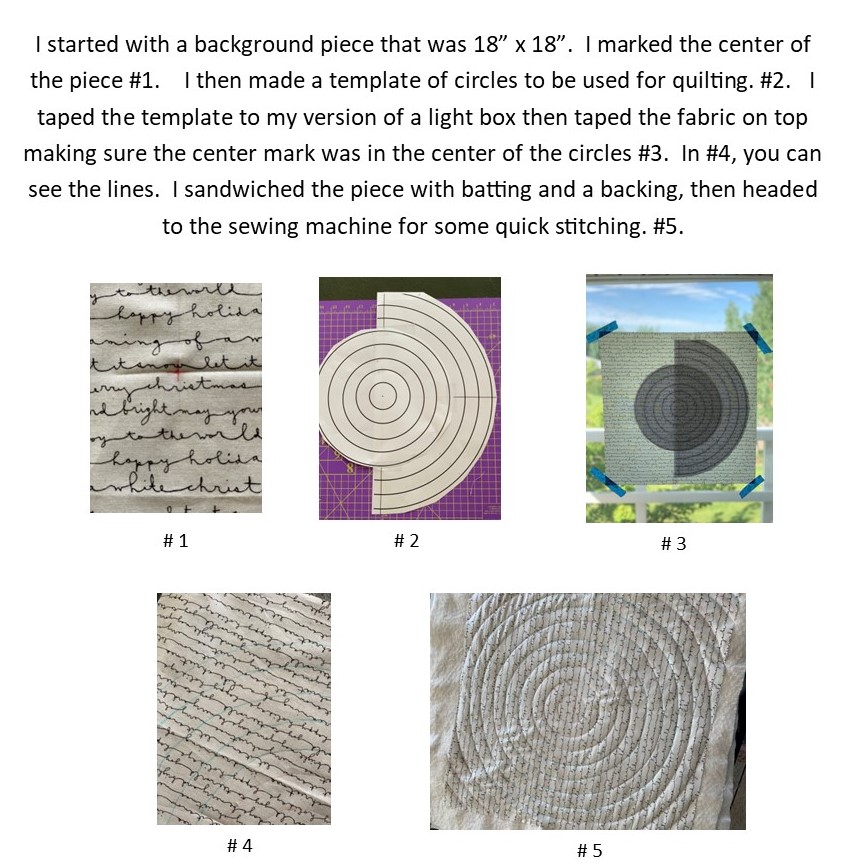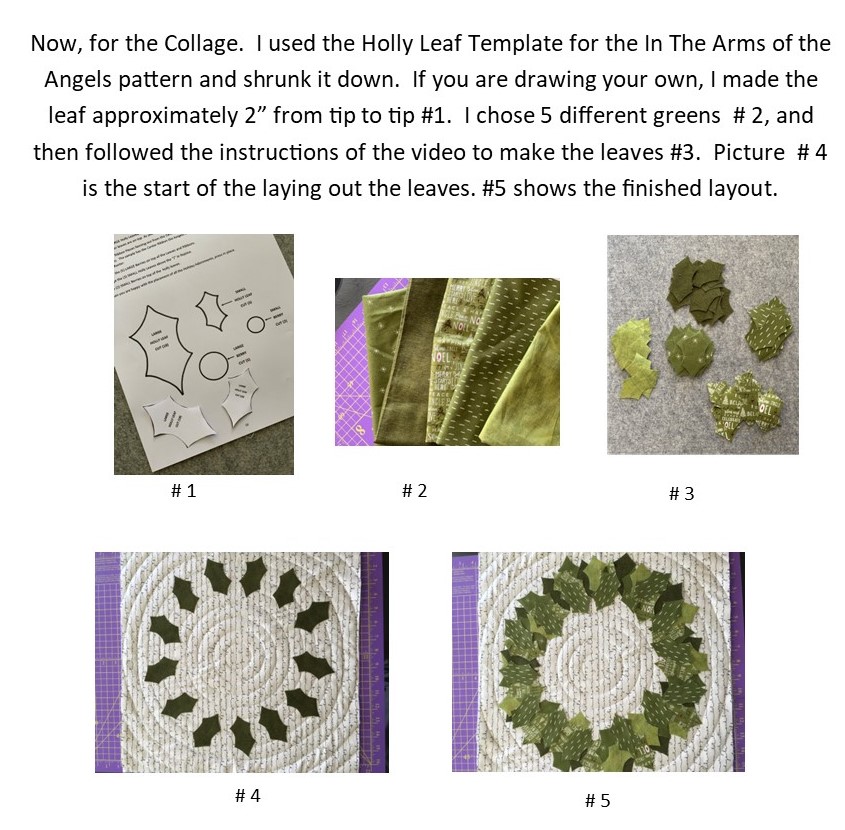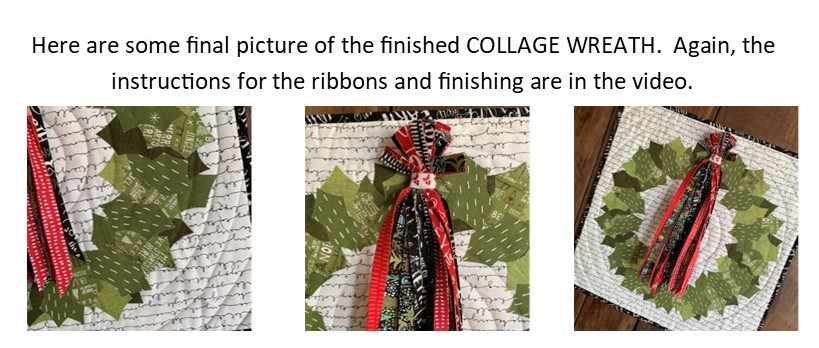 If you want a more complete TUTORIAL ON COLLAGE AND THIS COLLAGE WREATH, check out my Youtube video. To check out more videos, subscribe to Cotton Street Commons Youtube Channel.
Here is one more of my favorite Chistmas Patterns, SO THIS IS CHRISTMAS. To Celebrate the Video and the Blog Hop here is a COUPON CODE FOR 20% off on all patterns, use BLOGHOP for the code and happy shopping.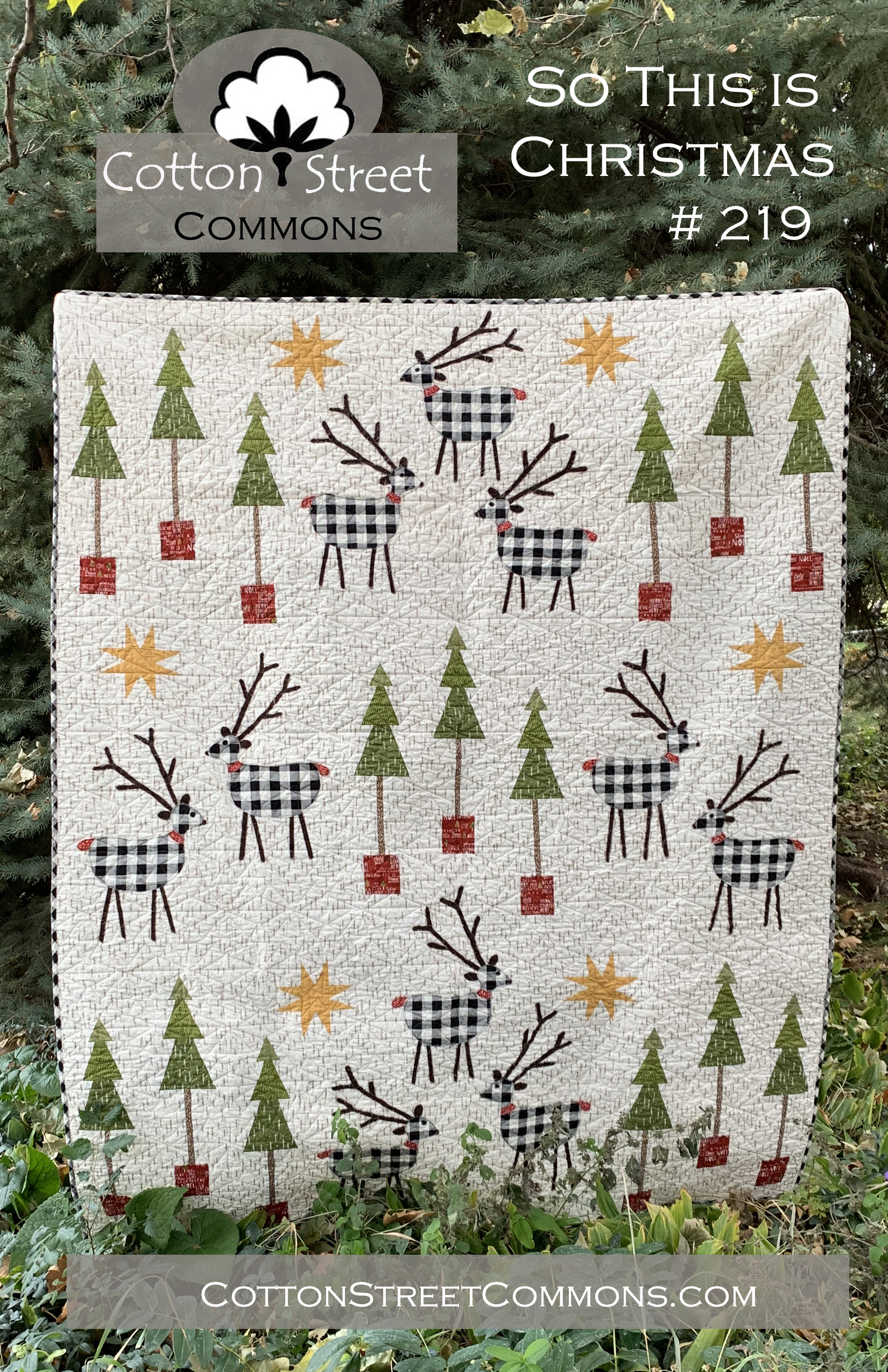 LAST, BUT NOT LEAST HERE ARE THE LINKS FOR ALL THE DESIGNERS PARTICIPATING IN THE BLOG HOP. Make sure and visit them all, there are all kinds of specials for the Hop. And use the hashtag #cijpp to see what's happening. MERRY CHRISTMAS AND STAY SAFE!
TABLE TOPPERS, HOME AND KITCHENS
Inquiring Quilter
Duck Creek Mountain Quilting
Cooking Up Quilts
The Quilted Diary
Confessions of a Fabric Addict
http://blog.morningglorydesigns.net/2020/07/christmas-in-july-blog-parade-holiday.html
Scrapdash
Days Filled With Joy
SMALL PROJECTS
https://geekybobbin.com/oven-mitts/
Sunburnt Quilts
Tamarinis
Tuning My Heart Quilts
http://prairiesewnstudios.com/2020/07/15/christmas-in-july-pattern-parade-fabric-gift-boxes-for-mason-jars/
Puppy Girl Designs
Ladybug Buzz
Dragonfly's Quilting Design
TRADITION AND MODERN QUILTS
Ms P Designs USA
Quilt 2 End ALZ
Patti's Patchwork
https://cottonstreetcommons.com/blog/christmas-in-july-a-blog-hop-5296fa/