Posted by Marcea Owen on 30th Mar 2020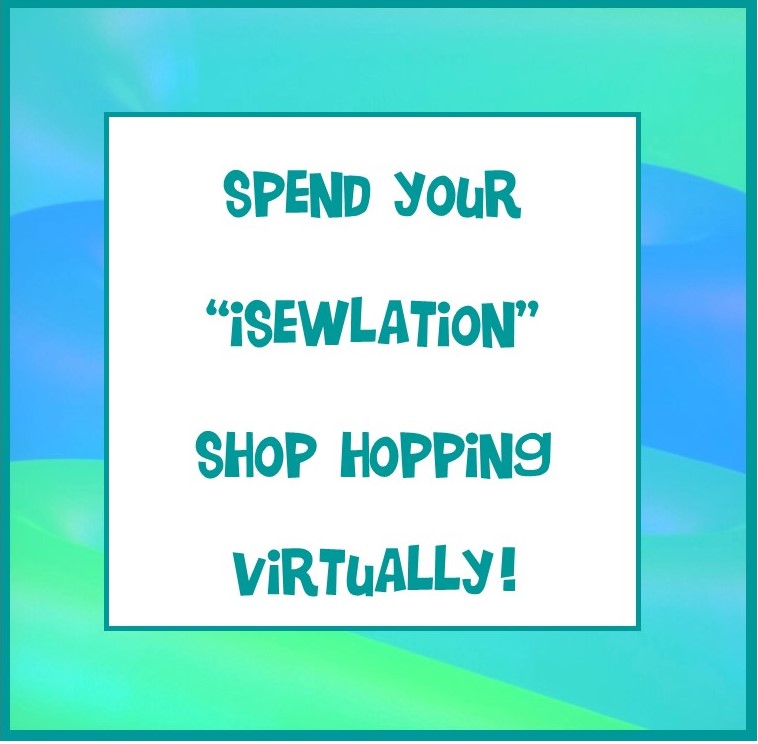 How is your ISEWLATION going? Since I work from home, I haven't noticed a big difference. I have spent more time online, and one of my favorite things has been exploring all the shops that are in our STAY AT HOME AND SHOP HOP. If you have missed some, just check the other 3 blog posts and you will have the whole list.
For today, here are the final shops. I have found lots of fun patterns, ideas and friends along the way. Hope you will take a few minutes and HOP AROUND.
http://stitchedbysusan.com/index.html
https://www.studiorquilts.com/
https://www.toadallyquilts.com/
https://www.devotedquilter.com/
https://www.facebook.com/phoebemoondesigns
Before I get back to sewing, I just wanted to say, STAY SAFE. Here is one of my favorite designs and I am sending out the message.
Thanks for the support, Marcea